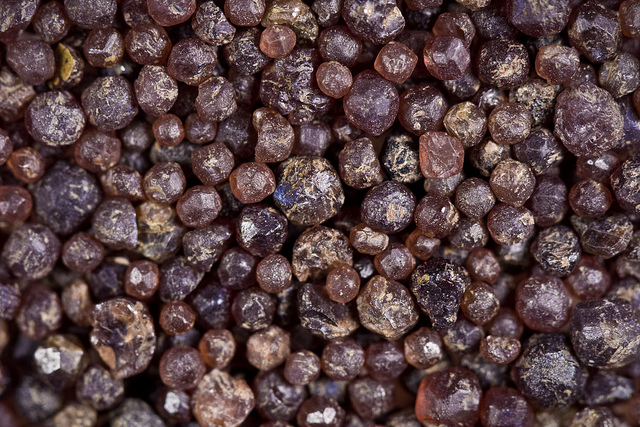 The garnet gemstone can be red to violet red, yellow, green, rose, reddish brown, white, yellow-green, black, or even colorless.
Garnet is the self-esteem and anti depression stone. It can be worn to raise the esteem towards oneself and if it's put under your pillow at night, may aid in curing your depression. Garnet is also said to help stimulate success in business–put 3+ stones on your desk. Garnet helps protect you while traveling and helps bring consistency to friendships. It is known as a stone of purity and truth as well as sex, love and compassion. It assists in your own spiritual awareness.
Red garnet has been said to help with the thyroid and spleen. If you have a garnet over those areas, it may assist to cleanse and purify. Red garnet is also said to be helpful when meditating on past lives if you hold it in your hand or place atop your head. If you are searching for information, this is the stone to listen to, even if the information is sometimes painful–it is always what you need.
Garnet is associated as the January birthstone, but is also interchangeable with February, May and October. Also, for the Zodiac, it is primarily an Aquarius stone, but also can be associated with Leo and Capricorn. Garnet is associated with mars and the First Chakra, which helps the base of the spine.
Attain beneficial information