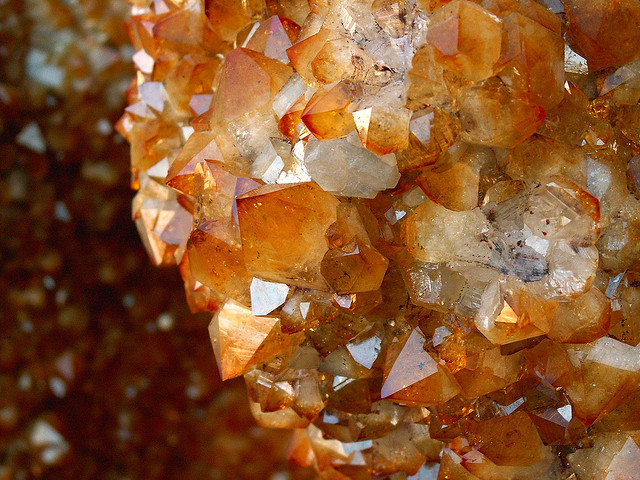 The citrine crystal is a yellow to golden quartz that resembles topaz.
Citrine is the stone of growing your wealth, joy and love. It is said to start increasing your cash flow. It's also the stone of the mind and is said to help increase psychic power if you place it on your forehead. Citrine helps with self esteem issues and protects negative attacks. It can help open your mind to clear new thoughts and is a healing stone. It may be beneficial to the endocrine and digestive systems and helps by cleansing and eliminating poisons and aids in digestion and helps to heal constipation and diabetes. It is said to calm and sooth distress and relieves depression.
Citrine is associated with the Gemini and Leo Zodiac signs, the planet Jupiter and is November's birthstone.
Helps with digestive ailments